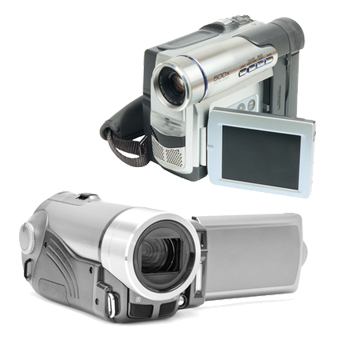 When bringing in your equipment, we ask you to also bring in any accessories, or items affected by the symptom found. If tapes are having trouble loading, bring in a sample tape. If a memory card error, please bring in your memory card. Bring in battery and charger for testing equipment.

There is a $20 minimum service charge on all camcorders.

We are able to repair Mini DV, HDD, HDV, memory card and SD flash memory DVD recorders.

8mm Video Camera Note: Due to the lack of parts for the oldest models of 8mm video cameras, we are not accepting any of the models that DO NOT have a flip out style viewing screen. i.e.-can only view through the viewfinder. Please call for further clarifiation.